Blog
Unplugged
by Alex Melen on Jul 26, 2021
I first paid great attention to this game because I saw on Twitter that Marcus Henderson, the lead guitarist of Guitar Hero, joined the Unplugged production team. In PC game, Guitar Hero must be a music guitar game that rock fans must not miss. It covers a huge amount of rock music, including classic, modern, and all kinds of rock bands and their music that makes people mad, as an air guitar game on VR, it was described in the introduction clip, there is no requirement to hold a plastic guitar, no cumbersome wiring and so on. You only need to wear VR glasses, and then enjoy rocking and roll.
In the music, it's such a simple and passionate game. It's really great. I'm looking forward to the release of the game! By the way, the game producer officially announced that it will begin in the fall of 2021. Music fans who also like rock music must be anxious to find out!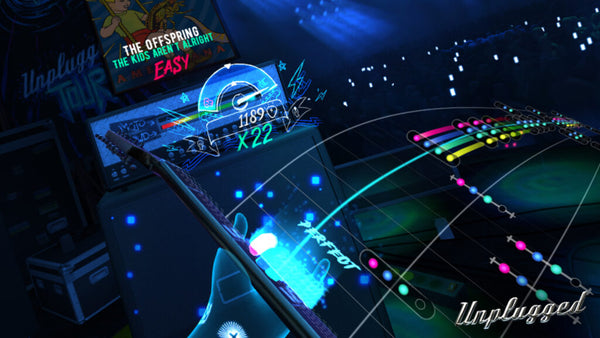 In the game trailer, it can be understood that the gameplay are mainly played with the fingers of the dropped music cube, with sustain, with portamento, and there seems to be a vigorous playing method similar to redialing, and so on. Of course, the majority not to be missed in the game are that you can also choose your favorite guitar type, choose your favorite guitar amp and amp, and twist the guitar tuning knob to make vibrato and so on. They are very exciting.
I can even start to imagine the effect of playing the same song with different guitars and different amplifiers.
The trailer also mentions mini game, multiplayer interaction when playing, the ranking of each song, etc., all of which are very exciting. I hope the game will come soon and let the rock fans enjoy it!