Blog
KIWI Design Q21 VR Power Bank Fixing Strap for Oculus Quest 2 – Review on Soft Strap, Elite Strap and Halo Strap
by ZhinanZhang on Jul 23, 2021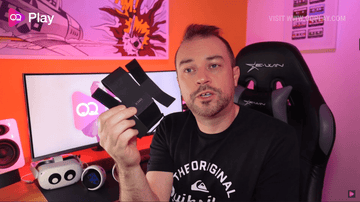 In this video, we take a look at the strap itself and how the three different size battery packs fit onto the strap and then we look at fitting the battery strap onto the default soft strap of the Oculus Quest 2.
The Q21 VR Power Bank Fixing Strap is a decent accessory for anyone who wants to attached a power bank battery to their Quest 2 head strap and extend the battery drain of the internal battery on the Quest 2.
Actual use cases will vary, depending on what battery back you insert into this strap. A heavy battery will add some level of counterbalance to a rigid strap, but not the default soft strap. 
Smaller batteries will reduce this counterbalance, but if you are using this strap with the stock soft strap, its probably a good thing, because you can still get a powerful lightweight battery and have less pressure added to your head overall.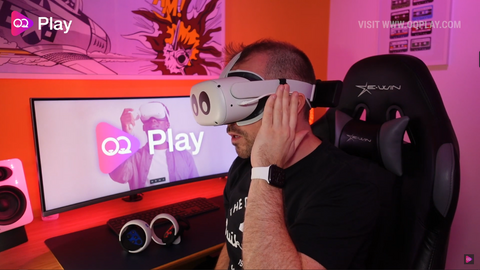 The Q21 Battery Strap is better than a couple of Velcro fasteners but it is way overpriced for what you get. It would need to be below $12 or lower to really give it any recommendation. If they address the longer tabs in a revised version of this strap, then I would recommend it for Elite Strap owners, otherwise this strap is only really useful for soft strap users.
via——OQPlay